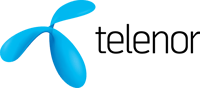 With the ambition of strengthening their market position in Sweden, Telenor has launched a router based on the latest Wi-Fi 6 technology. Not only has Telenor experienced an increase in broadband sales and fewer support calls – they have also found a distinct way to stand out from competitors.
The Wi-Fi market does not stand still for long, and Scandinavian consumers have sky-high expectations when it comes to their internet performance.
When looking at fiber penetration in Europe, Sweden is known as one of the pioneers. Much of the development has been driven by the Swedish government to ensure that every citizen, in every corner of the country, has access to an internet connection.
In Sweden, it is no longer just a matter of delivering higher speeds to the home, but ensuring that the speed is constant and stable – no matter which room you are in.
Taking this into consideration, Telenor in Sweden began their search for a new CPE provider back in 2018:
– Our existing Wi-Fi solution had reached a certain level of maturity, and it was simply outdated. At the same time, the new Wi-fi 6 standard was just around the corner, and it was time to change our strategic focus, says Martin Åberg, Product Manager at Telenor. He adds:
– After a lengthy tender process and narrowing 15 suppliers down to just one, Icotera's way of combining the latest Wi-Fi technology with elegant Scandinavian design was why Telenor opted for Icotera instead of a major, international router manufacturer.


"At Telenor, we believe that connectivity and a stable internet connection with no dead spots are ways to strengthen our position in the market and stay ahead of the competition"
– Martin Åberg, Product Manager at Telenor, Sweden



From the end-user's point of view
One thing is to switch focus from speed to connectivity. Another is to have a router that supports the new strategic focus. Fortunately, the new Wi-Fi 6 router from Icotera accommodates all Telenor's expectations.
The router is equipped with 12x12 antennas (8x8 + 4x4) which is up to six times more than a typical router. More antennas mean less need for additional access points, and for most end-users, the router itself will provide maximum coverage and a stable connection.
According to Danny van der Poel, Chief Project Officer at Icotera, the solution was built with the end-user in mind:
– When we develop a solution like this, we spend a lot of time analyzing the end-user's behavior and needs – and taking all of these into consideration. We have all the necessary customer data and insights that enable us to conceptualize, develop, test, and validate a solution that is tailored to fit the user's needs.
Åberg adds:
– It seems obvious to build a solution from the user's point of view. But when I talk to suppliers, most of them exclusively focus on the technical specifications. Luckily, Icotera challenged us in a good way and was one of the only suppliers that early on in the procurement process focused just as much on the user's needs as on the technical part of the solution. This was extremely valuable.
Architectural design that matters
When developing a brand new CPE for a customer, Icotera develops the software and specifies the hardware components and the housing of the CPE.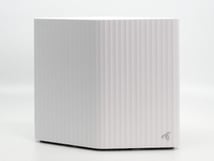 In this case, the design and specifications of the hardware were already in place, and the job for Icotera was now to fit as much advanced technology into the iconic architect designed box with a fixed size from Telenor:
– It was a major challenge to work under these types of constraints. However, in close collaboration and ongoing dialogue with Telenor, we managed to develop the solution that met all of their requirements, van der Poel says, and Åberg continues:
– Today, users expect more than just high performance from a technical device. We believe they are fed up with bits and bytes. This is why we put a lot of effort into the device's design, making it work well and at the same time look stunning. Because it simply matters. Also, a router displayed at a good location increases the coverage, and a nice design makes it easier for the customers to front it in the home. Fortunately, Icotera took on the challenge and made the impossible possible.
After launching the new router, Telenor has seen an increase in broadband sales, fewer service calls, and last but not least: A solution that supports their new competitive focus on connectivity.


WANT TO KNOW MORE about how your ISP business can stay ahead of the competition and achieve long-term competitive resilience, enabling you to run your business in ever-changing market conditions? Download our E-book: The competitive ISP - Enjoy the read!

Download E-book: The competitive ISP here